Свойства проекта
Редактор Project Properties позволяет вам настроить свойства вашего проекта. Вы можете открыть его из панели инструментов Jmix Tool Window.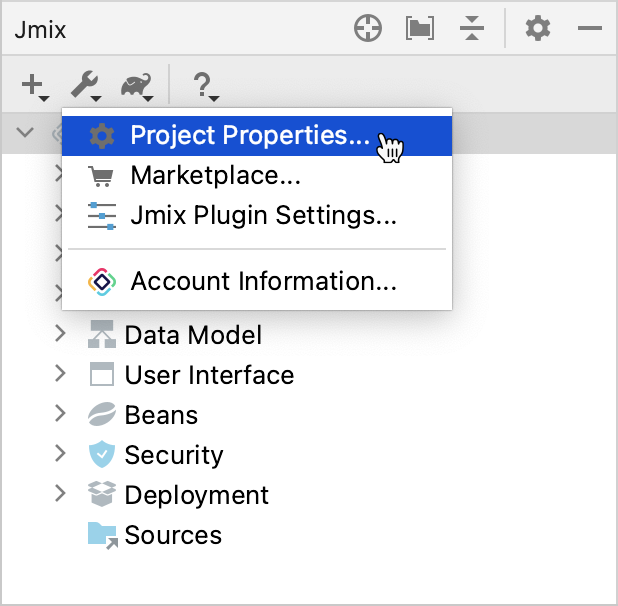 На вкладке Jmix вы можете настроить репозитории проекта.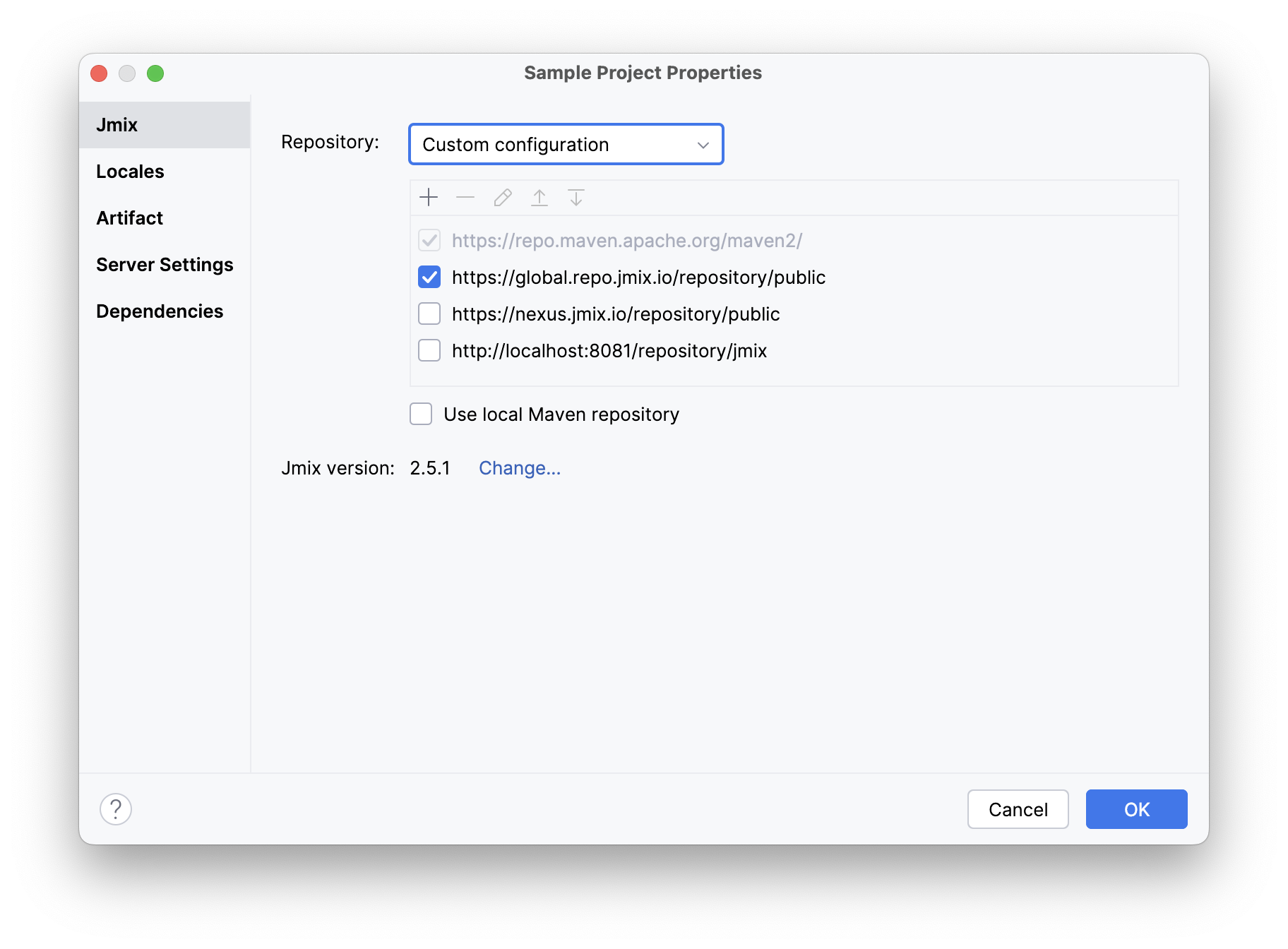 В поле Repository вы можете выбрать один из доступных репозиториев. Если вы хотите использовать несколько репозиториев, выберите Custom configuration и добавьте их. В таблице вы можете выбрать те репозитории, которые будут использоваться в проекте в данный момент. Studio сканирует эти репозитории, чтобы узнать, какие версии фреймворка доступны.

В поле Jmix version отображается версия фреймворка, используемая в проекте. Расположенная рядом ссылка Change позволяет обновить версию фреймворка. При необходимости будет выполнена автоматическая миграция.
На вкладке Locales вы можете задать локали, используемые в вашем приложении. Редактор также повзоляет задать или переопределить локализованные форматы данных.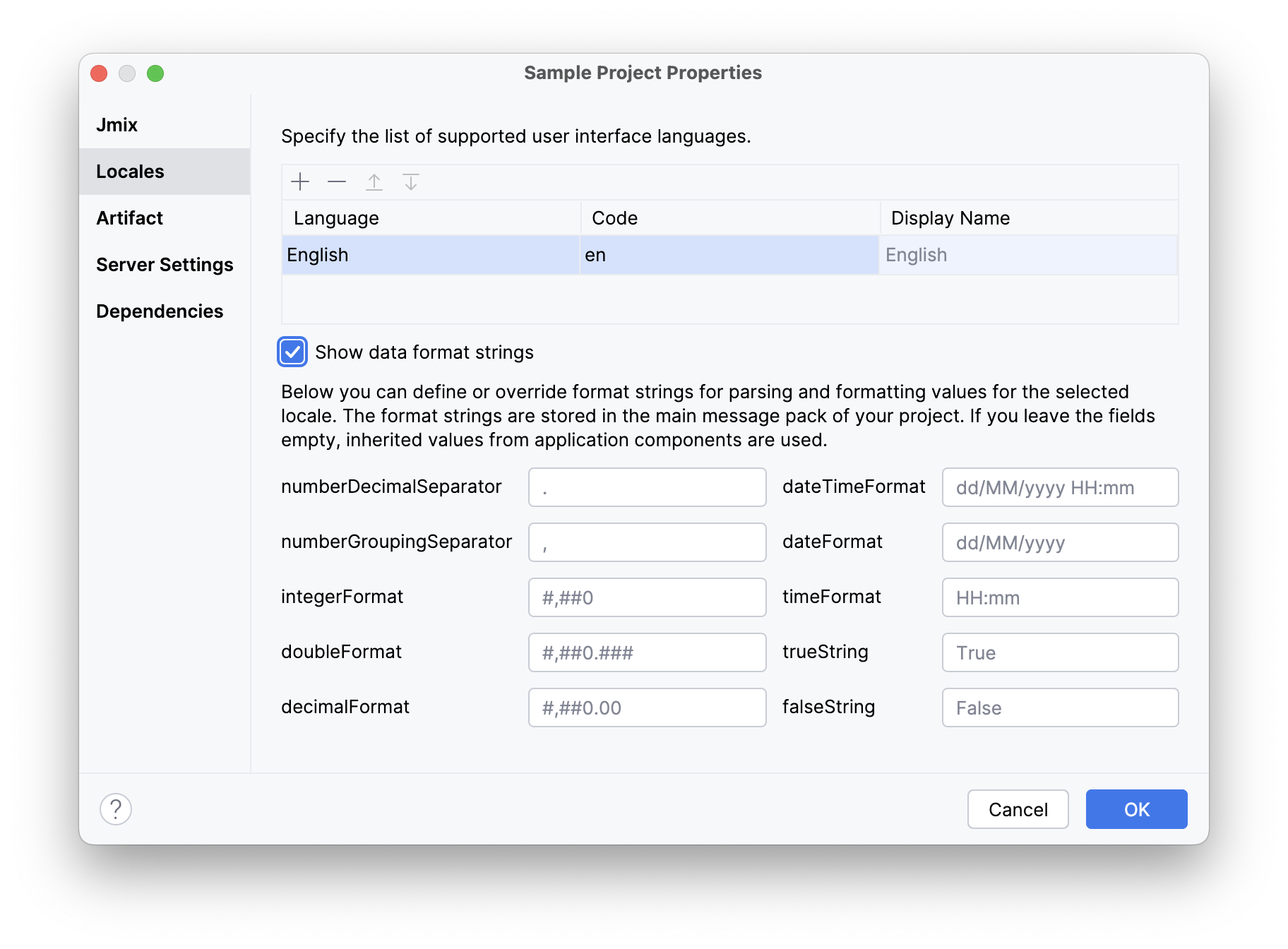 In the Artifact tab, you can define coordinates of your project. By default, the artifact name is the name of your project and is taken from the settings.gradle file. Version and group is taken from the build.gradle file.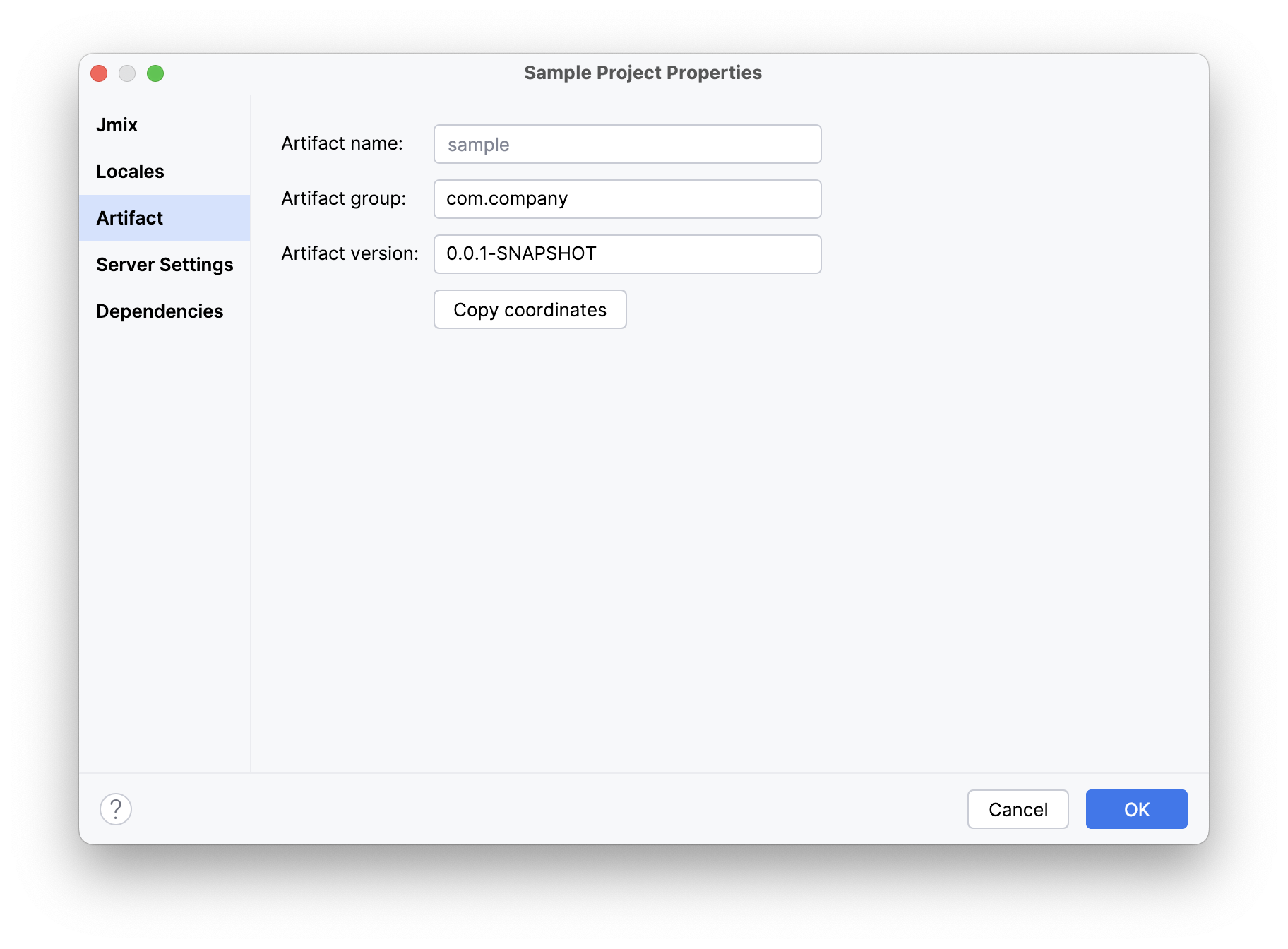 In the Server Settings tab, you can set the port and context path your project will be started at.
На вкладке Dependencies вы можете просматривать модули, используемые в проекте, и управлять ими. Это также можно сделать вручную в файле build.gradle.